Northern Russian Region v3.0
Author:
SlavikSD
| 22-01-2019, 16:40 |
Views:
1 833 |
Comments:
0
Description about « Northern Russian Region v3.0 »
---
In order for the map to work without errors, DLC Scandinavia, Goint East, France are needed

Standalone map, game module choose russia_map.mbd
Description:
- Completely rebuilt city Surgut.
- Added cities, Khanty-Mansiysk, Poikovsky.
- Partially rebuilt cities, Noyabrsk, Kogalym.
- Added more than 50 of their models.
- Optimization of old cities and sites.
- New firms (Magnit, Schmitz Cargobull, WGCC)
- Modified old sites.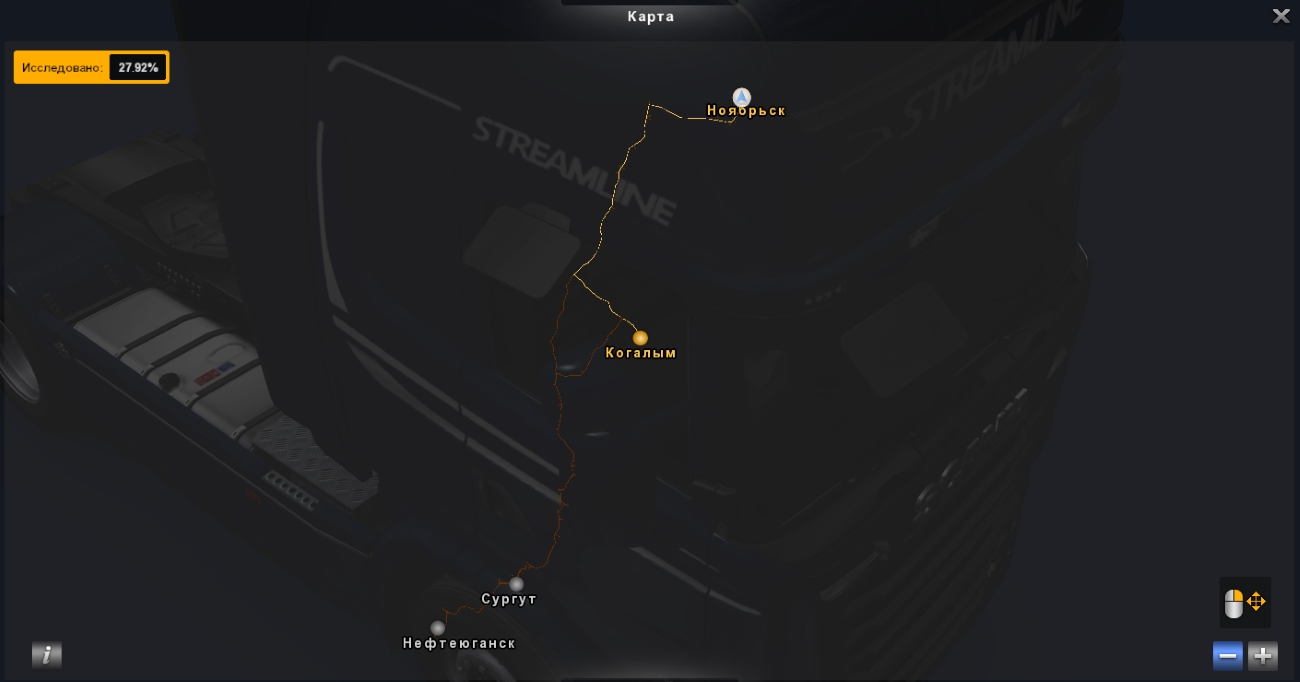 Leave a comment
Did u tried this mod? We offer you to share your feedback from what you tested! Your review will be useful to viewers who are just about to download and to try this new mod.