Mb Actros Mp4 Sound by Leen
Author:
tacsi68
| 4-12-2018, 18:22 |
Views:
945 |
Comments:
0
Description about « Mb Actros Mp4 Sound by Leen »
---
Mb Actros Mp4 Sound for Ets2 1.33.x game version
New Update (03-12-18) 
-reworked the def files
-add real sounds
-new park brake sound
-interior rumble
-real retarder sound
-real switches sounds
Now you can use all my sound mods together without involving each other
Credits to;
kriechbaum (base sound)
Gustav Rhan for reworking it in first place
Vasily (tire, switch and signals sounds)
Modsbyrob, Stas556 (Turbo)
oxygen (retarder, ventill and airhorn)
Leen has made the real life start engine /engine idle/ blinkers/ horn/ gear air. 
Please respect authors works and keep the original download link 
don't upload on other upload websites. 
Screenshots Mod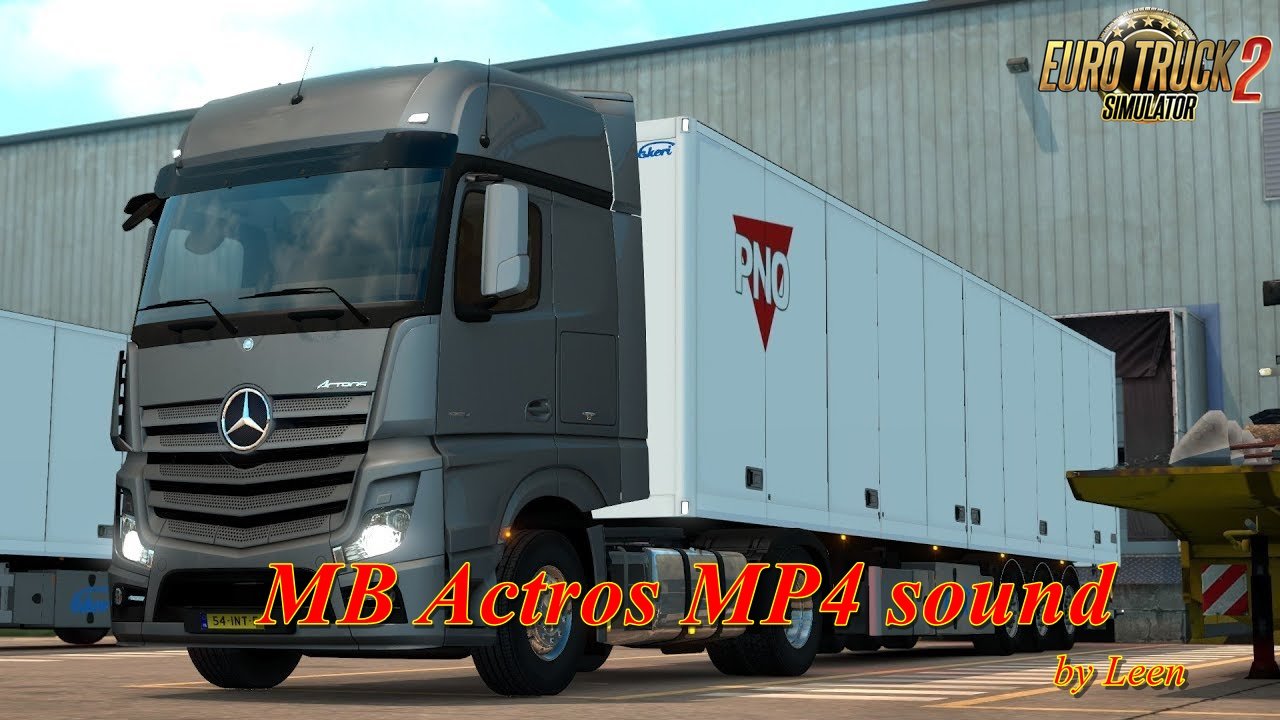 Add comment to this mod
Did u tried this mod? We offer you to share your feedback from what you tested! Your review will be useful to viewers who are just about to download and to try this new mod.