SCS MAP CITY ADDON V1.0.1
Author:
SlavikSD
| 8-05-2018, 21:32 |
Views:
2 179 |
Comments:
0
Description about « SCS MAP CITY ADDON V1.0.1 »
---
This map i city addon to scs map
Game Version: 1.30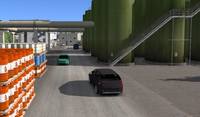 You need DLC: Italia, East, France, North
Cities (Italy): Arezzo, Ferrara, Augusta, Brindisi, Piacenza, Castelnovo.
Version 1.0.1 is adapted to work with TSM.
You must put the addon above the TSM files.
Adapt. from SlavikSD
Add comment to this mod
Did u tried this mod? We offer you to share your feedback from what you tested! Your review will be useful to viewers who are just about to download and to try this new mod.