New Ferry ProMods + Italy
Author:
SlavikSD
| 9-09-2017, 22:27 |
Views:
2 490 |
Comments:
0
Description about « New Ferry ProMods + Italy »
---
Ferry for ProMods 2.20 + Italy 2.0
From Italy to France, Poland, England, Norway, Iceland and S.-Peterburg (RusMap)
Only 8 ferries
No matter the priority, all files unique.
Tested on ProMods 2.20 and Italy 2.0
Screenshots Mod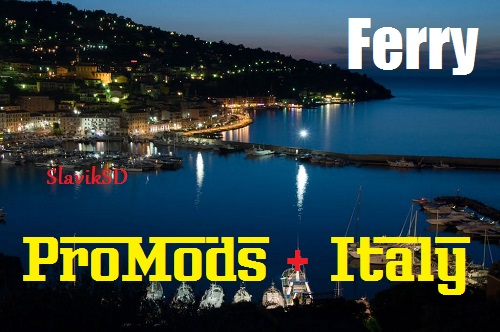 Add comment to this mod
Did u tried this mod? We offer you to share your feedback from what you tested! Your review will be useful to viewers who are just about to download and to try this new mod.