BETTER ENGINES FOR ALL TRUCKS
Author:
tacsi68
| 24-07-2015, 11:42 |
Views:
2 505 |
Comments:
4
Description about « BETTER ENGINES FOR ALL TRUCKS »
---
BETTER ENGINES FOR ALL TRUCKS
Do you want engines with more HP?
Well, this mod is for you!

This mod adds:
1000HP Engines for ALL TRUCKS
1500HP Engines for ALL TRUCKS
750HP Engines for DAF, IVECO, MERCEDES, RENAULT

Tested on 1.19.x / 1.18.x – Doesn't work on earlier version

Permissions:
You can do whatever you want with this mod.
If you want to post this mod on other sites, please KEEP ORIGINAL DOWNLOAD LINK.
Screenshots Mod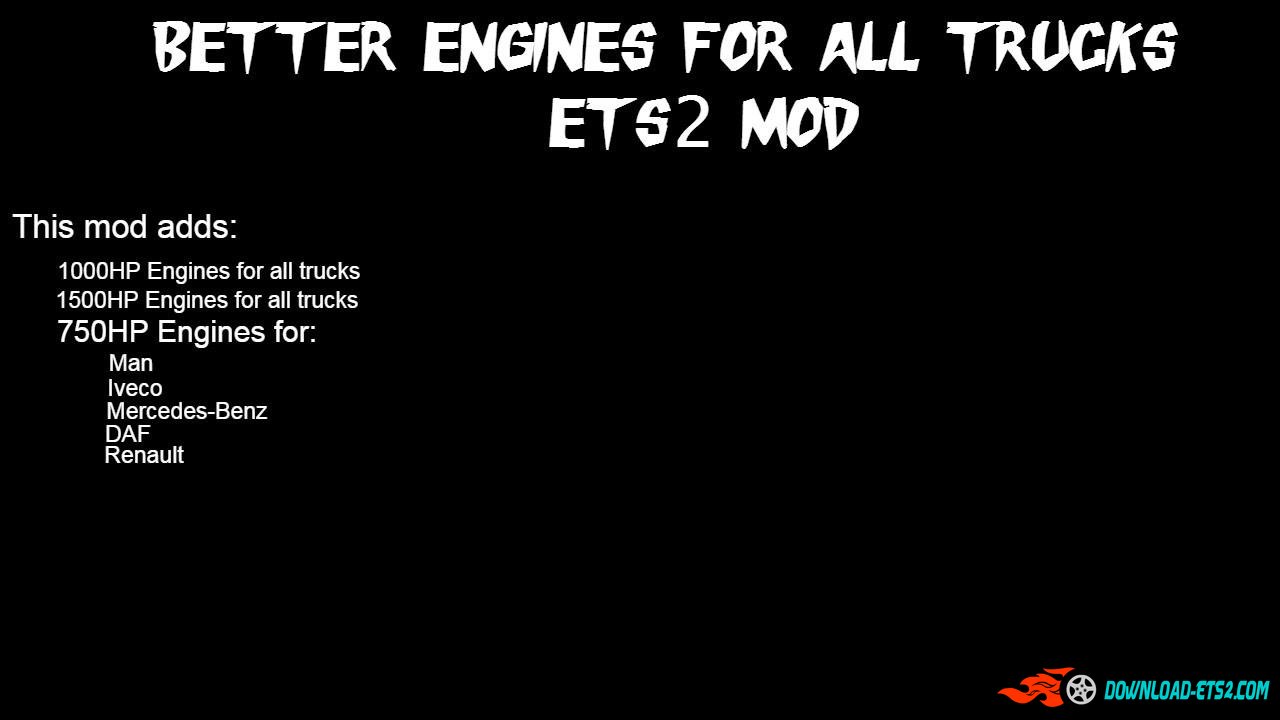 Add comment to this mod
Did u tried this mod? We offer you to share your feedback from what you tested! Your review will be useful to viewers who are just about to download and to try this new mod.