RoExtended Project v2.5 by Arayas (1.36.x)
Author:
admin
| 21-02-2020, 13:35 |
Views:
5 682 |
Comments:
0
Description about « RoExtended Project v2.5 by Arayas (1.36.x) »
---
Download mod RoExtended Project v2.5 by Arayas (1.36.x) for ETS2 | Euro Truck Simulator 2 game.
RoExtended Project - is a complete map of Romania with a lot of cities from the Romania, all the main cities from every county. All the cities are fully operational with companies and garages to start the game in.
All cities are are brand new, no copy/paste was used (what's the point?). Some are big, some not.
---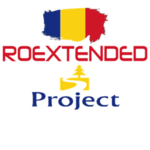 MAP DLC NEEDED. 
You need all 5 map DLC:

East, Scandinavia, France, Road To The Black Sea 

and

Italy

.
*Baltic DLC optional 
---
New Changes in v2.5
New cities/areas: 
-Kherson, Kramatorsk, Melitopol, Nova Kakhovka, Zaporizhzhia, 2 Dnipro river Dam's (UA)
-Targu Jiu, Buzau and Suceava, connection Cluj-Reghin, simple toll Cernavoda(RO) 

Old Changes
NOTE: 
The map is in 2 versions:  Standard and Promods compatible. 
Connections files are different and dedicated to a specific version, not universal. 
Mandatory Requirements:
- Map DLC needed: Baltic, Italia, Vive la France, Going East, Scandinavia, Road To The Black Sea
- Game version: 1.36.xx
Compatibility: 
-almost any map except MhaPro (broken road connection), Eastern Express or Project Balkan.
Respect the loading order from video from SUPPORT page
First load can be long, after that it load in just few seconds

Compatibility

Additional files to download

Credits
DOWNLOAD only from official site 
roextended.ro
ROEXTENDED PROJECT it's under protection of EULA License.
Any unauthorized copying, alteration, distribution, transmission or other use 
of this material without our explicit agreement is prohibited.
Copyright Romania Extended Project© 2018. All Rights Reserved.
Attention! This is a paid mod!!
Tested on game version 1.36.x
Simple steps to install ETS2 Mods:
- download the mod «
RoExtended Project v2.5 by Arayas (1.36.x)
»
- use
WinRAR
or
7-zip
and unzip the archive;
- copy the file with the extension
.scs
in
My Documents/Euro Truck Simulator/mod
folder
- start the game, go to your profile, see the Mod manager and activate the mod.
Leave a comment
Did u tried this mod? We offer you to share your feedback from what you tested! Your review will be useful to viewers who are just about to download and to try this new mod.