Doll 3 Axle Owned Trailer v7.5
Author:
SlavikSD
| 3-02-2019, 20:36 |
Views:
1 201 |
Comments:
0
Description about « Doll 3 Axle Owned Trailer v7.5 »
---
ETS2 1.33.x + DLC Scandinavia - France - Italia - Baltic
Doll 3Axles Owned Trailer v7.5
– new parts from OP Truckstyling ( OP Truckstyling have make a Paymod from my Mod…now it is for free.
Parts from OP_T are market. Beacons don´t run from OP_T…i don´t know why )
– cargo pics
– new attachment part
– edit cargo files
– edit traffic error
– 3 variants of chassi
– many attachment parts
– cable simulation
– steerable Wheels
– with Advanced Trailer Coupling
8 Trailer in Ai Traffic
27 Cargos or Standalone:

Show/hide text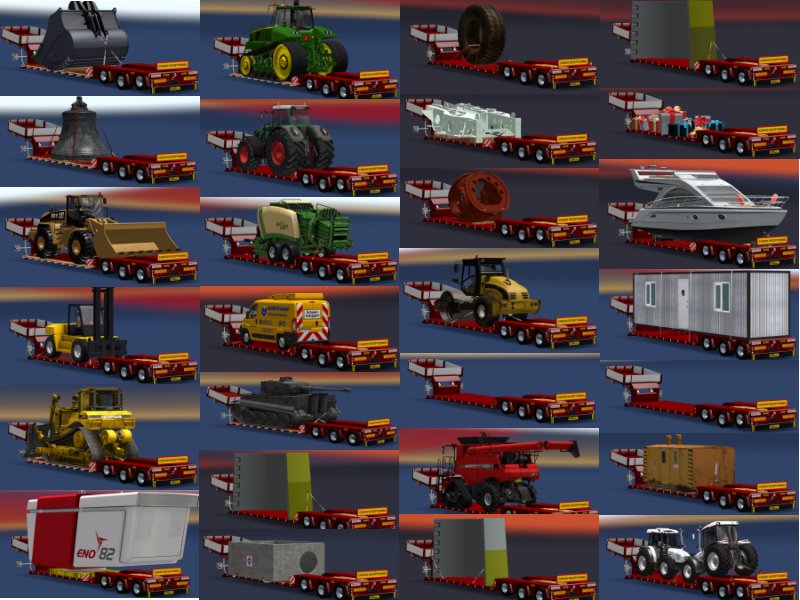 Add comment to this mod
Did u tried this mod? We offer you to share your feedback from what you tested! Your review will be useful to viewers who are just about to download and to try this new mod.