Map background for Ets2
Author:
tacsi68
| 22-01-2019, 09:05 |
Views:
2 877 |
Comments:
0
Description about « Map background for Ets2 »
---
Map background for Ets2 1.33.x game version
Features:
Place the background map above all maps.
Bigger zoom for your map if you play with any of the following maps:
TSM, RusMap, Great Steppe, ROEXtended, YKS Turkey, Afromap, Sweedish Islands, 
North Map, Southern Region, Volgamap, Sardinia, PJ Indo Paris Rebuild Canada Map.
Promods will come later still a work in progress. 
Using the same background. 
So stay tuned for that one as well.
Tested on 1.33.x game version
Screenshots Mod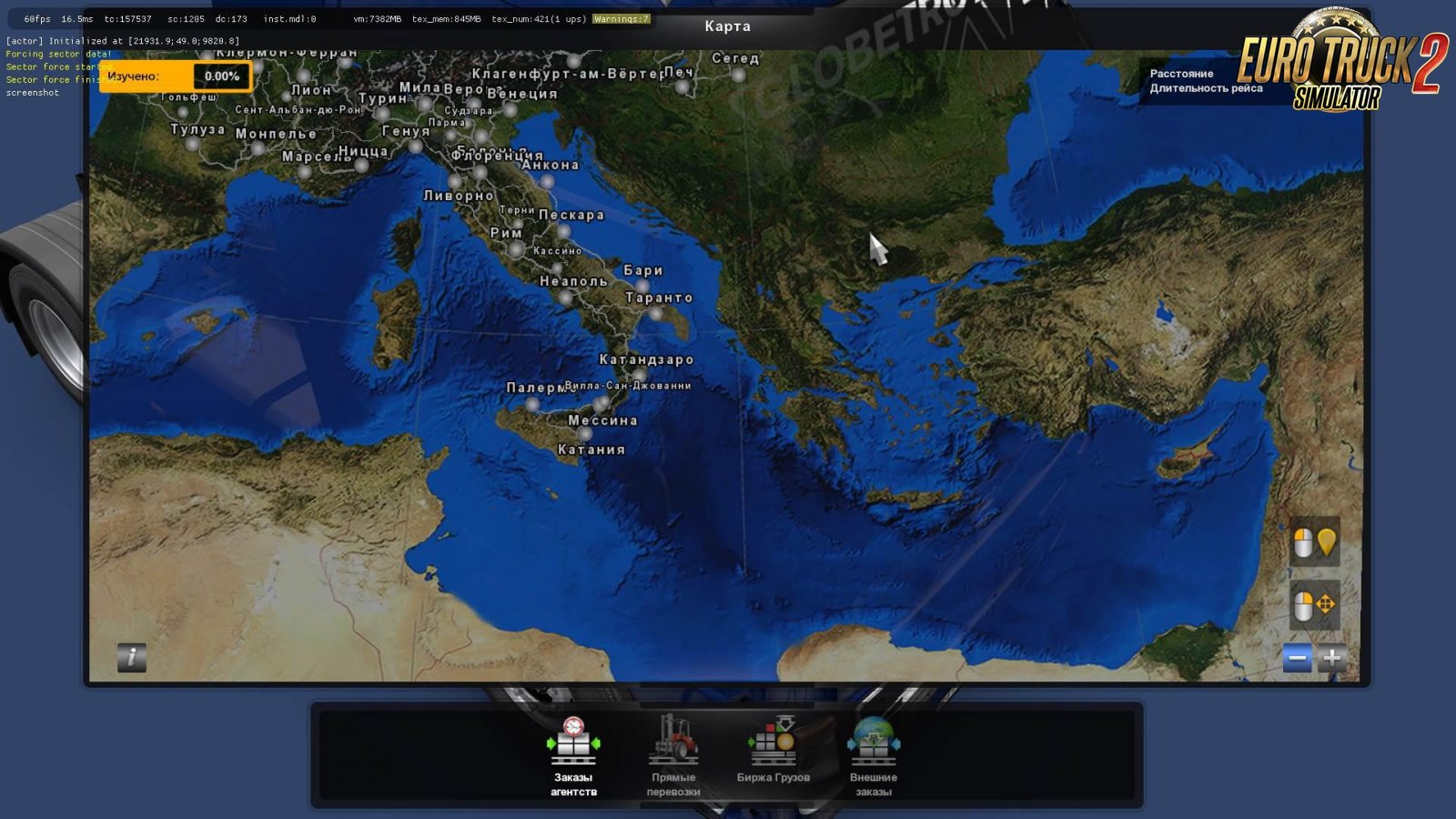 Add comment to this mod
Did u tried this mod? We offer you to share your feedback from what you tested! Your review will be useful to viewers who are just about to download and to try this new mod.