Front camera v1.1
Author:
tacsi68
| 26-07-2018, 11:57 |
Views:
2 280 |
Comments:
1
Description about « Front camera v1.1 »
---
Front camera version 1.1 for Euro Truck Simulator 2 
Features:
This modification will add a front camera to the game for standard SCS trucks.
The camera replaces the front mirrors and works with all types of truck cabs:
DAF XF 105
DAF XF Euro 6
Iveco Hiway
MAN TGX
Mercedes Actros MP3
Mercedes Actros 2014
Scania R
Scania Streamline
Scania R 2016
Scania S 2016
Volvo FH16
Volvo fh16 2012
I did not register on Iveco Stralis because the camera is not correctly installed.
On Renault Premium & Magnum did not begin to register because of the installed front mirrors
AT MY LOOK in the right place and position.
*THE CAMERA WORKS ONLY WITH (EU) INTERIORS !!!
Credits:
Author: WEEDA
Adaptation and registration at 1.31.x: VITALIY7735
Screenshots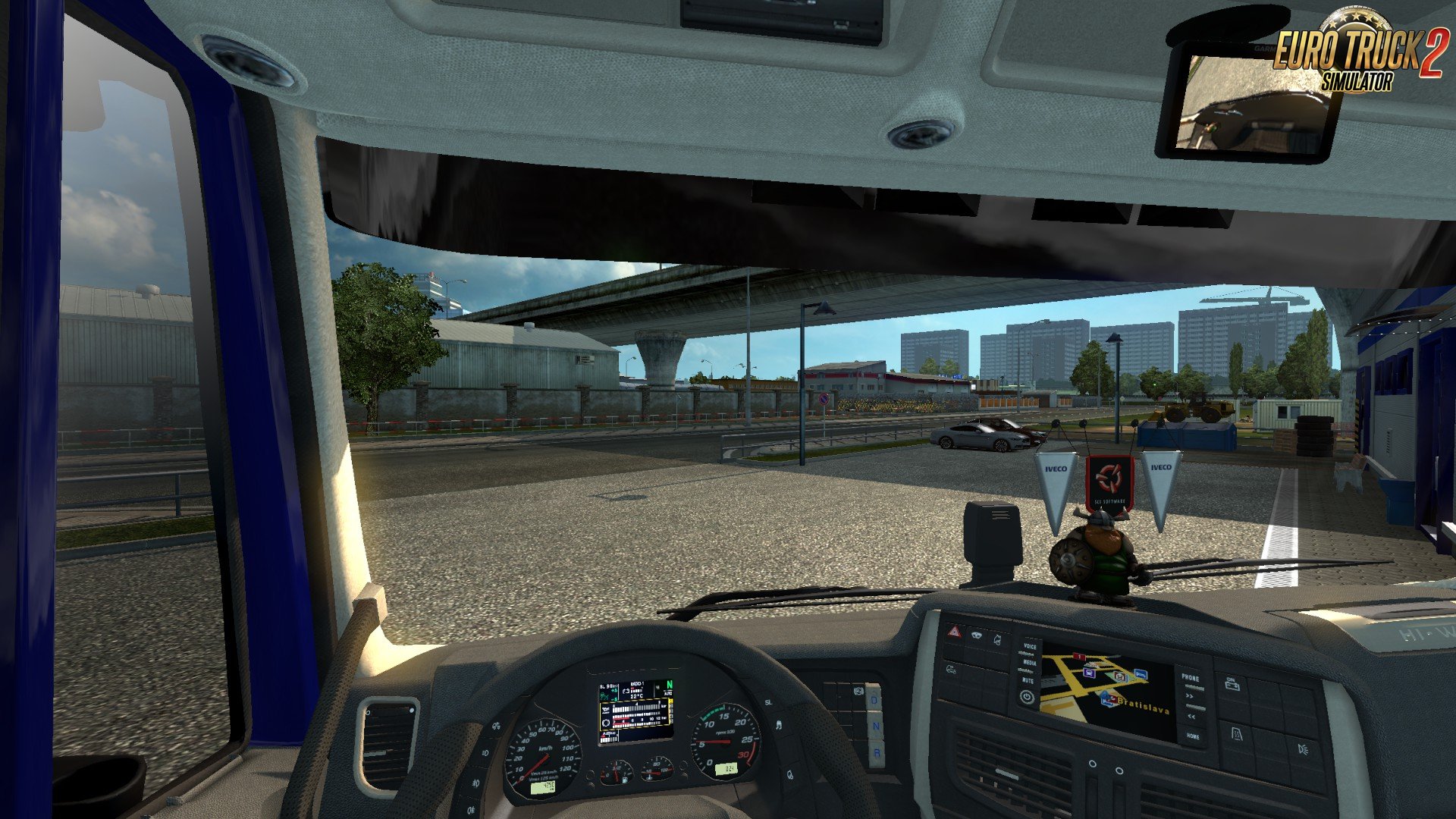 Leave a comment
Did u tried this mod? We offer you to share your feedback from what you tested! Your review will be useful to viewers who are just about to download and to try this new mod.