Cargas do Sul do Brasil
Author:
Amir.dnb
| 2-07-2018, 07:32 |
Views:
2 097 |
Comments:
0
Description about « Cargas do Sul do Brasil »
---
Pacote de skins para cargas com marcas tipicas do Paraná, Santa Catarina e Rio Grande do Sul.
Todas as skins do jogo remodeladas.

Versão 1.0 - Jun 08, 2018
Compativel com ETS2 1.31
Screenshots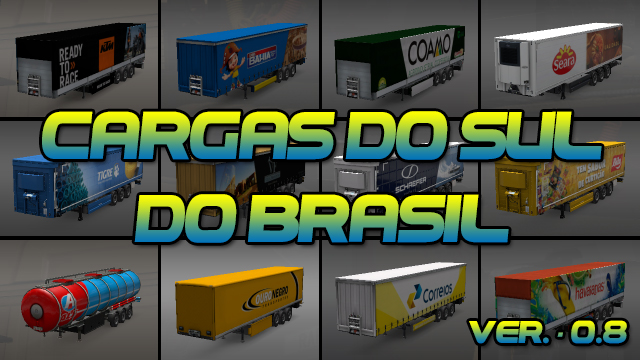 Leave a comment
Did u tried this mod? We offer you to share your feedback from what you tested! Your review will be useful to viewers who are just about to download and to try this new mod.