Iveco Hi Way ABF (Freight) Tandem Mod by Bobbo662
Description about Iveco Hi Way ABF (Freight) Tandem Mod by Bobbo662
---
Iveco Hi Way ABF (Freight) Tandem Mod for ETS2 v1.16
Note from the Author:
There are 4 files, 1 is the pack, 1 is if you want just the Profiliner in game, and the other 2 are the individual files that are the truck/cargo and tandem. Use either the pack file or the individual files, not both.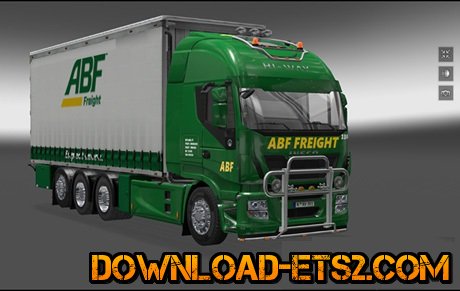 Add comment to this mod
Did u tried this mod? We offer you to share your feedback from what you tested! Your review will be useful to viewers who are just about to download and to try this new mod.