Addon Scania R580 D'Hoine Eng&GB
Author:
SlavikSD
| 2-11-2018, 23:10 |
Views:
1 396 |
Comments:
0
Description about « Addon Scania R580 D'Hoine Eng&GB »
---
Engineering add-on for Scania R580 D'Hoine
Added:
- engine 760 Euro 6 V8 SD, 760 hp, 3730 N/m
- engine 850 Euro 6 V8 SD, 850 hp, 4068 N/m
- gearbox "Allison 4500 ManSD", DR 2.85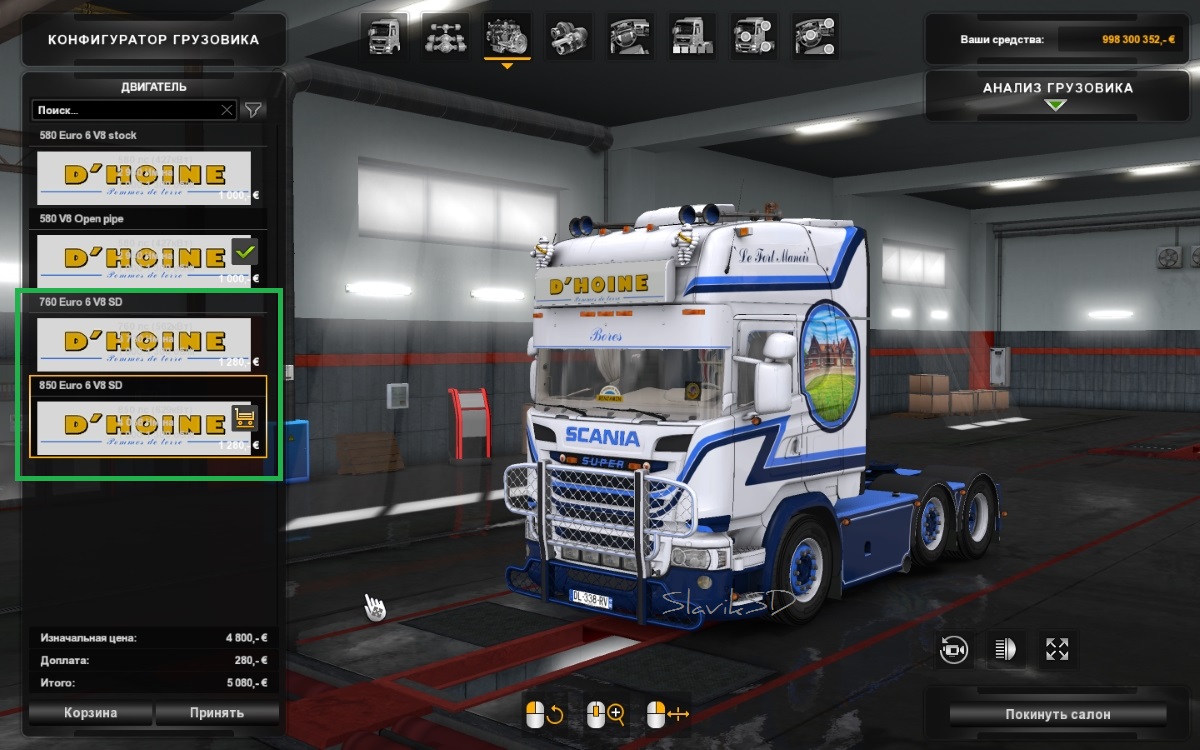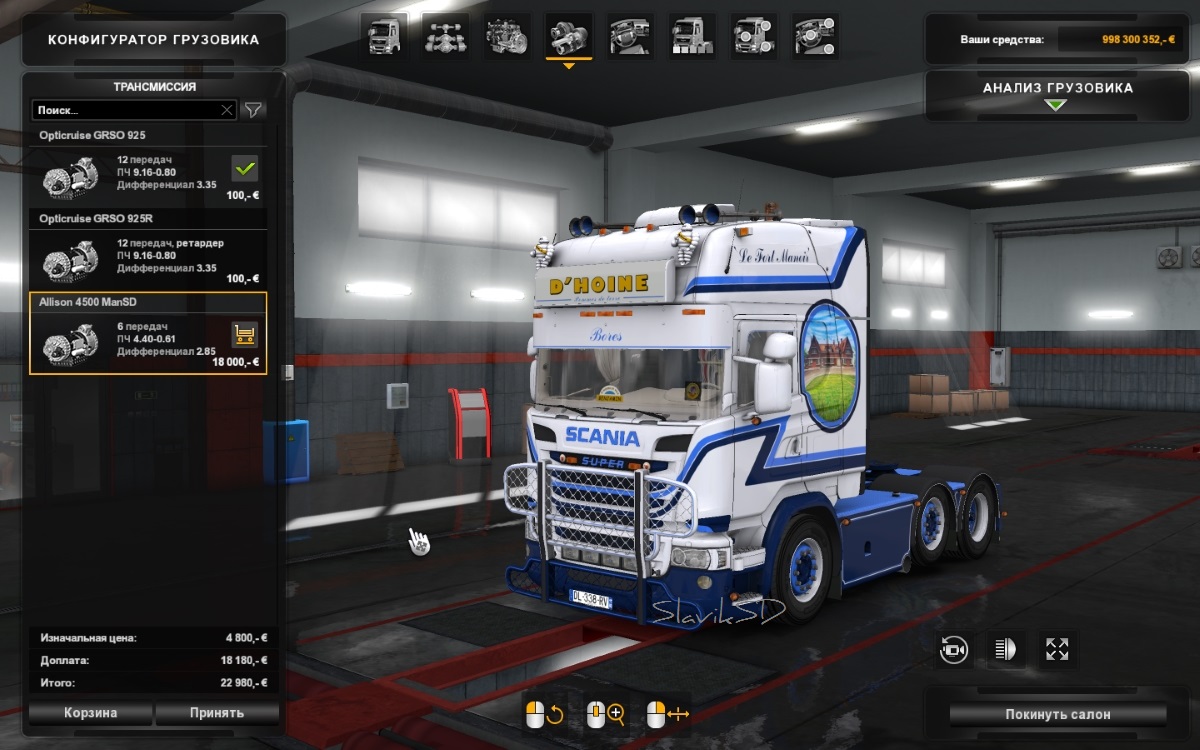 Both engines have their own sounds.
Screenshots Mod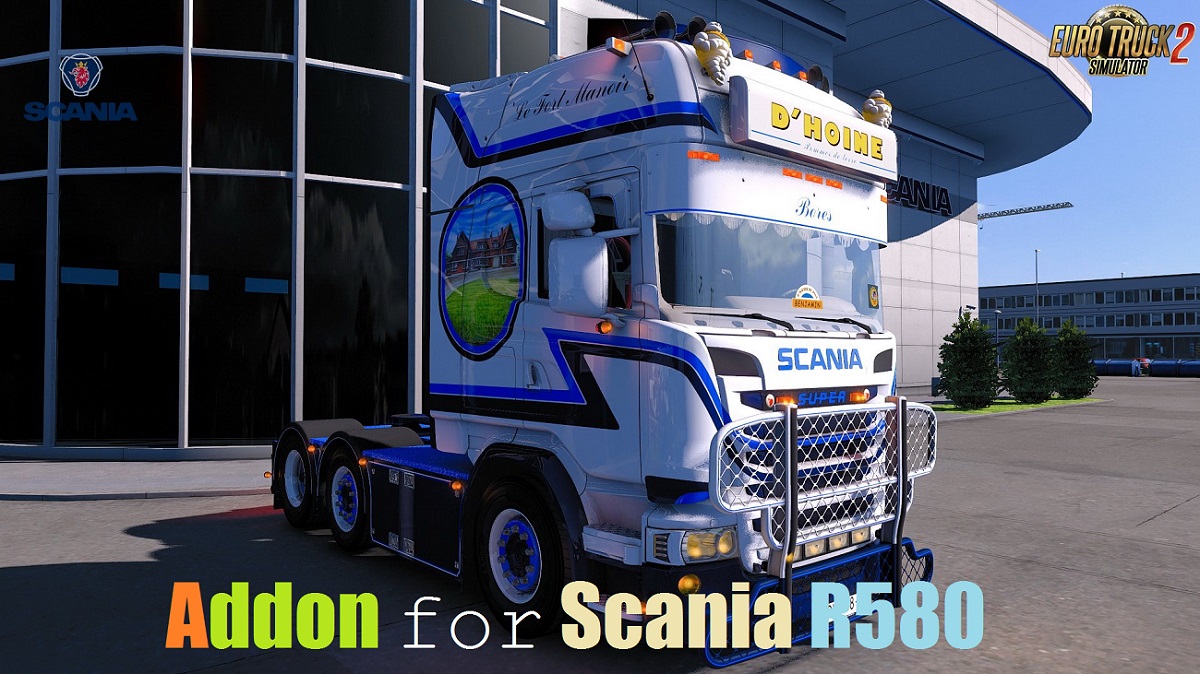 Simple steps to install ETS2 Mods:
- download the mod «
Addon Scania R580 D'Hoine Eng&GB
»
- use
WinRAR
or
7-zip
and unzip the archive;
- copy the file with the extension
.scs
in
My Documents/Euro Truck Simulator/mod
folder
- start the game, go to your profile, see the Mod manager and activate the mod.
Add comment to this mod
Did u tried this mod? We offer you to share your feedback from what you tested! Your review will be useful to viewers who are just about to download and to try this new mod.