Painted Truck Traffic Pack v5.7
Author:
SlavikSD
| 8-05-2018, 02:12 |
Views:
1 540 |
Comments:
1
Description about « Painted Truck Traffic Pack v5.7 »
---
Version 5.7 - added new companies: Inex Spedition, Deltatrans, Welfrio Spain, R.A.J. Transport, Freight Line Europe, Oehlrich Transporte, L.A. van den Heuvel, Transports Danielou, BT Transport, Transports Portmann.
Fixed some minor bugs.
Tested on 1.30.x and 1.31.x beta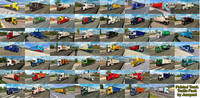 Screenshots Mod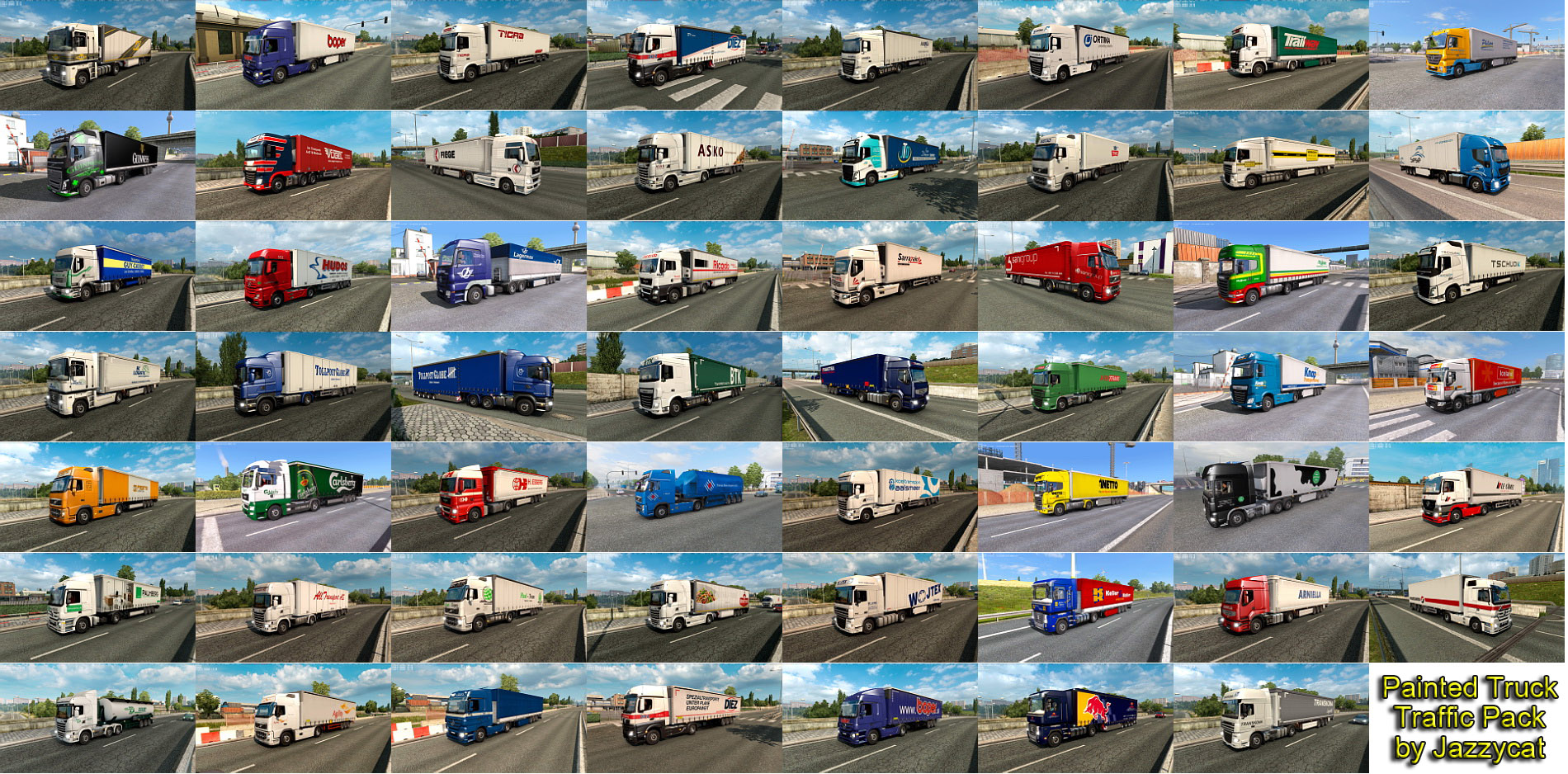 Simple steps to install ETS2 Mods:
- download the mod «
Painted Truck Traffic Pack v5.7
»
- use
WinRAR
or
7-zip
and unzip the archive;
- copy the file with the extension
.scs
in
My Documents/Euro Truck Simulator/mod
folder
- start the game, go to your profile, see the Mod manager and activate the mod.
Add comment to this mod
Did u tried this mod? We offer you to share your feedback from what you tested! Your review will be useful to viewers who are just about to download and to try this new mod.