Pirates Paint Jobs Pack for ETS 2
Author:
admin
| 23-09-2016, 16:43 |
Views:
2 444 |
Comments:
0
Ahoy, matey! This day 'tis International Speak like a Scurvy Pirate Day! We be joinin' in th' celebration by releasin' themed band 'o Pirates Paint Jobs Pack fer ETS2! 'tis the hour, in fact, we be not limitin' ourselves just to paintjobs. While buyin', ye gunna receive four additional, themed cabin accessories, 'n 'o course th' Jolly Roger scurvy pirate Flag as well! Grog-filled truckin'!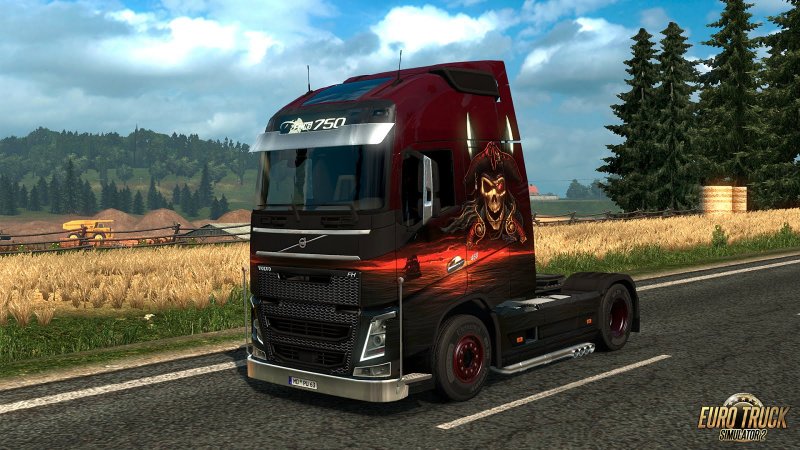 ---